Screenwriting: Writing a Feature Film
Regular price $300.00 Sale
The total cost of course is $300. You can pay your tuition now or reserve your spot with a $75 deposit.
Welcome to the World of Screenwriting!
There's nothing quite like a great film. The complexity of the characters, the details of the worlds they inhabit, and the stories they allow us to experience create lifelong memories. What a sublime way to spend a couple of hours!
Of course, long before the film starts rolling, the story takes shape on the screenwriter's page.
If you're new to the world of screenwriting, then you may not have given the screenwriter's role much thought. If you're an aspiring or active screenwriter, then you're well aware of how crucial it is.
Whether you're a novice or a budding professional, you're sure to enjoy The Artful Space's upcoming workshop, Screenwriting: Writing a Feature Film.
In it, instructor Herbert Beigel will guide students as they each write a complete feature film. He'll also conduct workshops of students' drafts in progress and offer lectures in scene structure, dialogue, plot, character development, story, and theme. Following the workshop, the instructor will make himself available for further consultation and editing.
---
Course Material
Textbook: Story, by Robert McKee (available at first session)
Optional:
Notebook or electronic device laptop, iPhone, iPad, etc; Word or Pages or equivalent, or your choice of screenwriting software.

Due to the in-depth nature of the coursework, space will be limited to 10 participants. If you're interested, then we'd recommend reserving your space as far in advance as possible.
The Details
The cost for this course is $300 + materials
To reserve your space, a non-refundable deposit of $75 is required
Session schedule: 4 sessions 10 am - 3 pm (lunch available at The Artful Space Cafe)
Dates: 8/3, 8/10, 8/17, 8/24
About Instructor Herbert Beigel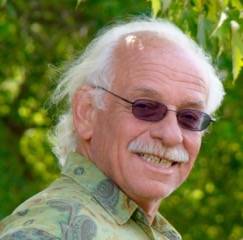 Writer and Director, Camp Stories
Producer: Heavy, First Love, Last Rites
Author, The Justice Tapes, Beneath the Badge
MFA in Creative Writing, University of Arizona, Lee Strassberg Film and Theater Institute (1995-1997); Adjunct Professor of Screenwriting and Movie Producing: Florida State University, University of Arizona; executive director of the Valiant Theater Company (New York); Sponsor of the Herbert and Kim Marie Beigel Brandeis University New Play annual production; President-Forensic Films (New York, 1995-2000);
Upcoming Seminars/Workshops at The Artful Space:
Selling the Screenplay

Writing for Television

Acting

Short Stories

Novels

Memoirs